OilWatch 600
L

  -   Transformer Lab Results
manage and analyse transformer lab results
PBA's OilWatch 600L is part of the PBA SmartData600 Suite of asset management tools. It is a cloud-based software solution allowing users to log transformer laboratory oil test results, and track and analyse results against recognised industry standards.
Key features:
Cost effective subscription service.
Secure cloud-based solution - no internal IT support required.
User maintainable to add new assets and test data - authorised users.
Range of charting options and data review option.
Standards covered:

IEC 60599

IEC 90% Concentrations
IEC Analysis Ratios
Duval's Percentages
Duval's Triangle

IEEE C57.104

IEEE Key Gas Concentrations
IEEE Relative Ratios and Fault Analysis
Rogers Analysis Ratios
Doernenburg Individual Limits
Doernenburg Analysis Ratios

User downloadable data.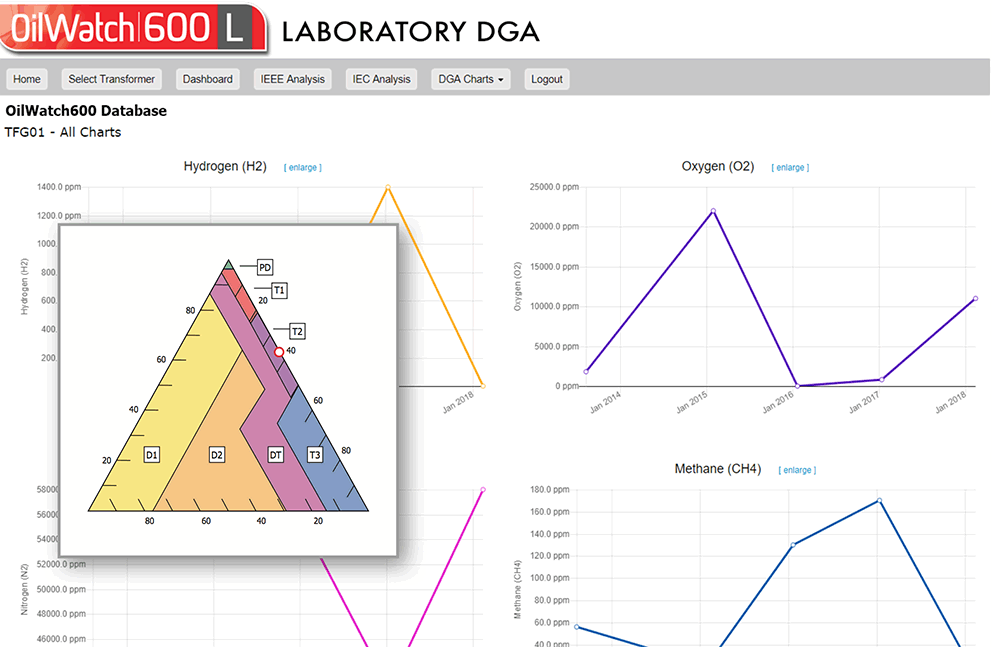 ---