OilWatch 600
X

  -   Online DGA Monitors
real-time display of online DGA monitors
PBA's OilWatch 600X is part of the PBA SmartData600 Suite of asset management tools. It comprises a mounting system for online DGA equipment, and a real-time data tracking and reporting interface.
A fully-featured mounting system to support the installation of online DGA monitors whether a short-term or permanent field installation is required.
Designed with the end user in mind and offering a quick, accurate and safe solution, the OilWatch 600X accommodates a range of online DGA monitors in a solution enabling the effective utilisation of test assets across a customers network.
Key features:
Integrate field online DGA equipment.
Portable and fixed units.
Real-time data tracking and reporting interface.
Flexible communication options.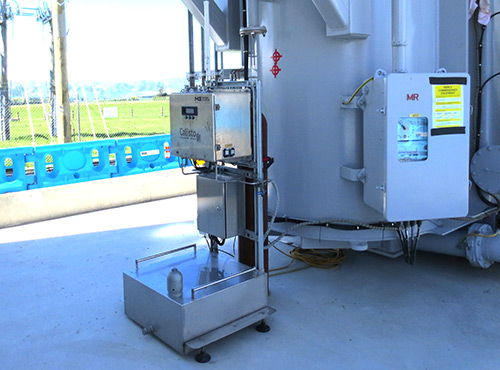 ---