OilWatch 600
T

  -   Remote Moisture Monitoring
accurate remote monitoring of moisture in oil
PBA's OilWatch 600T is part of the PBA SmartData600 Suite of asset management tools. It is a reliable and accurate moisture-in-oil monitor optimised for mineral based transformer oils. With a user friendly touch screen display multiple sensors can be monitored on site and remotely for moisture in oil and expressed in terms of water activity (aw) and parts per million (ppm). Remote viewing of data with the OilWatch600 cloud-based interface provides real-time display and tracking of results, along with continuous calculation of rates of change and configurable alarm flags.
Key features:
Compact field solution.
High accuracy.
Local and remote reporting of moisture-in-oil and temperature.
Online data access, tracking and reporting with continuous monitoring and calculation of rates of change.
Data available in real-time:

Water activity (aw)
Moisture (ppm)
Oil temperature
Alarm flags
Trend charts
Parameter rate of change alerts

One controller integrates multiple sensors.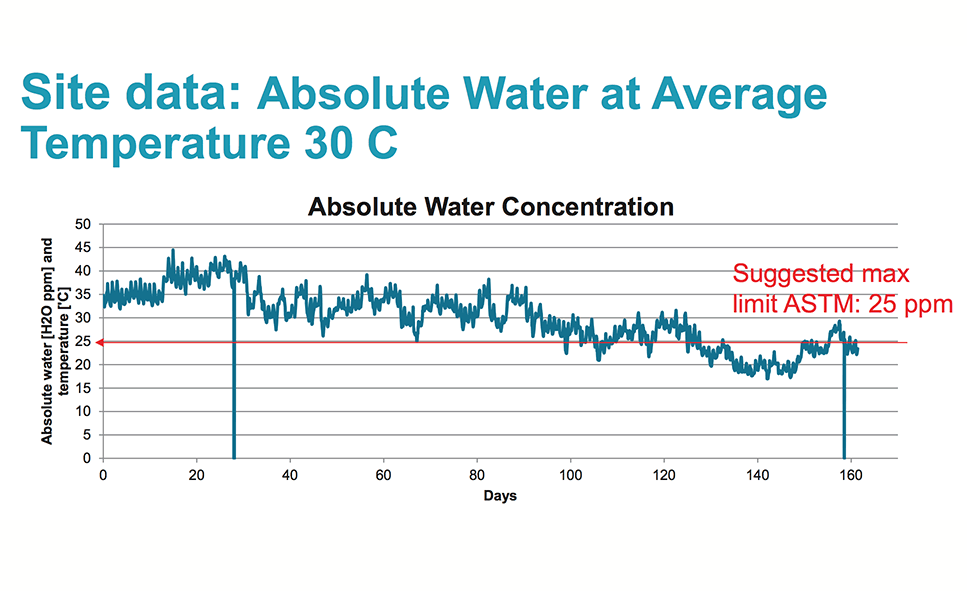 ---